Transfiguration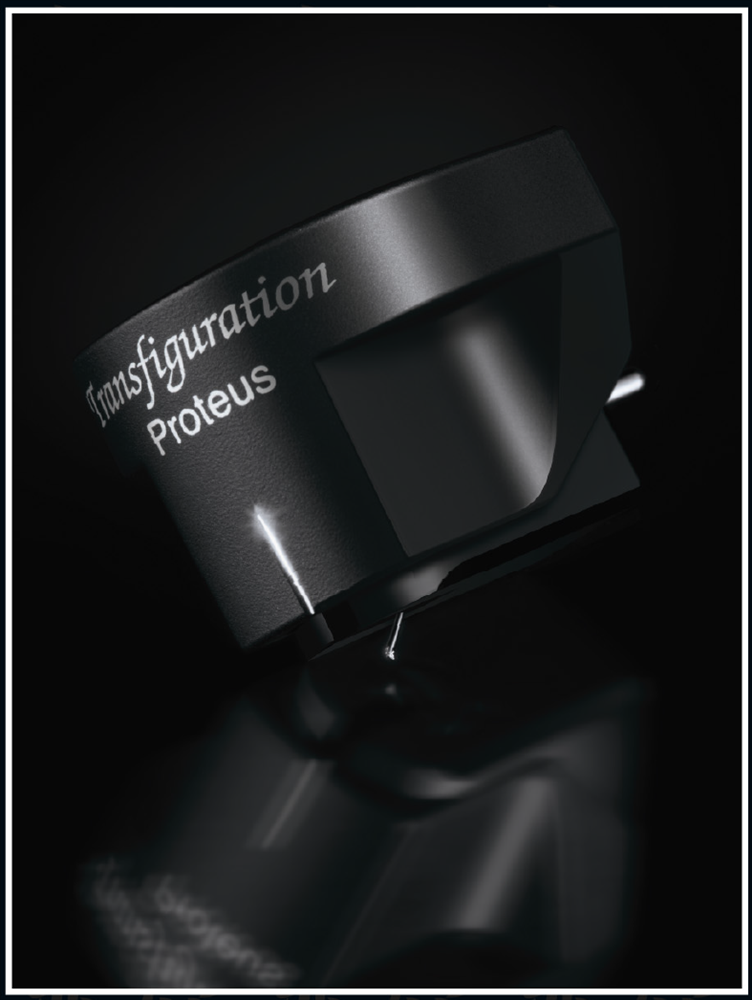 ---
Transfiguration
Japanske Transfiguration har vært med oss i rundt 25 år og har laget pickuper som er i absolutt toppklassen, og har bla en patent på ring magnet systemet som gjør disse helt spesielle (se under).
Helt siden vi startet har det alltid vært en eller flere Transfiguration pickuper i mitt anlegg, og de siste modellene er superbe musikkformidlere som må oppleves i et godt analog system.
Jeg har sannsynligvis satt opp og prøvd flere platespillerkombinasjoner både nye og brukte i løpet av 30 år enn de fleste i Norge og Transfiguration topper min liste hvis jeg var tvunget til å velge en pickup.
Utrolig naturlig klangbalanse og en naturlighet og selvfølgelighet som er unik- meget dynamisk, men ikke "hard".
Vi kan sette sammen systemer i de fleste prisklasser som virker supert sammen, så ta gjerne kontakt.
Rings around the music:
Why ring-magnet construction helps Transfiguration cartridges to run circles around their yoked competition.
What is it that makes the yokeless ring-magnet construction of Transfiguration cartridges so superior to traditional yoked cartridges? Timing and focus. Traditional moving-coil cartridges have a large, box-shaped magnet that is positioned above the coil, with a U-shaped yoke at the front in order to help draw the focus of the magnetic field downward toward the coil. Even with the help of the yoke, the magnetic field in which the coil moves to generate the minute electrical signals is not balanced between the top and bottom of the coil. This results in minute variances in output and phase in the coils of the cartridge, which can affect not only the ever-so-delicate temporal integrity of low-level hall and reverb details, but also the timbral balance of the primary signal.
The intimate positioning of coil and magnet creates an unprecedented focus of the magnetic field, resulting in a coherence of the musical presentation that is just different from all the others. Those who place timing high on their list of priorities will recognize the importance of the ring-magnet construction. Any time there occurs a timing (phase) shift in the complex field of sinewaves that combine to re-create the sounds of harmonically rich instruments, voices, echoes (hall sounds), the possibility arises that not only will the temporal puzzle that is music not be quite put back together properly, but also, due to phase-shift that varies with frequency (often the case with an inductor -- one reason why Transfiguration cartridges constantly strive for as low an impedance coil as possible), this can lead to actual tonal inaccuracies, which everyone should consider a priority.
What one notices listening to a Proteus might not at first be the lack of these inaccuracies, but, rather, goosebumps that tell you something uncannily right and familiar is happening. One of the most harmonically complex instruments is the human voice, and it is one that we instantly can recognize as belonging to a loved-one, a good friend, or a great singer. It is no wonder that Mr. Yoshioka is an ardent fan of opera, having been to many, many live performances of some of the great performers of the last half-decade. His desire to recreate the wonder and magic that can take place in the great opera houses of the world; the Met, La Scala, Munich's National Opera House, led him to try to achieve one of the audio world's most difficult feats, to make an operatic performance on an LP sound alive. The first thing almost anyone who has heard the top Transfigurations through the years comments upon is the wonderful reproduction of the human voice. It doesn't sound like it is behind a screen, or inside a glass box...rather, it glows with presence, as if right there in the room. Those little temporal clues that one forgets when one usually listens to a stereo, suddenly jump into consciousness, remembered as if it were a live performance.
These are the benefits that Mr. Yoshioka's steadfast adherence to and radical refinement of the use of the ring-magnet in moving-coil cartridges has brought to the audio world: a true gift of life. Numerous other companies have now begun to follow suit, producing their best efforts yet, but one listen to the Proteus lets you know that they lag far behind...